We believe that every person should have the opportunity to answer life's fundamental questions and experience the peace and fulfillment
"What is the miracle? What do we see? What do we appreciate? What do we know? What do we learn? What do we understand every single day?"
These are the words of Prem Rawat, when i was 20 years i once met him and later got knowledge by a mahatma she was bright, smart a woman, we were assayins and i really changed, suddenly the world looked different, somehow my ego was less, allthough i never gave up my mind, which was actually asked and needed to obtain that knowledge.
I still think/experience his words somtimes, i still feel like new and glowing when i remember this period and the difference it braught me, maybe this is something for u, if u want to get more direction in ur life, a purpose, goal, a leading/guidance according to a spiritual vieuw, while u still do ur job, or take care of ur family, this will u not change ur life, unless u want that it changes the way u see, think and will feel, i recommand to search for him, to look him up, flollow him via internet, just to get wise lessons to be of more importance to urself, to what u do and so will think or feel, to be human.
I will put in some more wise words spoken by him, and his picture as well, everybody who ever met him or was taken away by him, has a certain clearety, a path, life makes sense and what u are able to do with it, how to live it, where u want to be or care for, make ur spot a steppingstone for others, he will tell u, u will know how or what to do.
Some say peace is the absence of war; some say peace is when you are free from all the problems of the world. Peace is more than political peace. Peace is a fundamental experience of existence within every single human being.
It is in the minds of men that wars are created. It is from the hearts of human beings that peace will be created. If every individual were to value and feel at peace with themselves there would be no wars. There is something essentially good in every human being, when we find it, nurture it and live consciously, peace becomes a reality.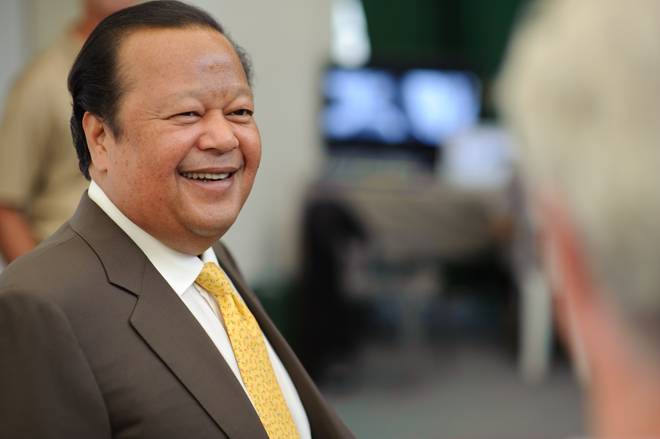 Prem Rawat http://www.wopg.org/en/about