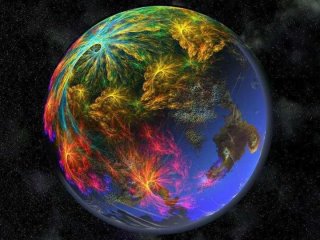 What about us, this song by Micheal Jackson is very clear and touching, YES WHAT ABOUT US if we go on like this, people will not be able to reach the next level, which is actually near.
We need tho reach the next level because we need to expire hunger, poorness and our vieuw on how we produce and handle earth.
We have to be there for each other, to reach out, to get it together, to expand our possibilleties spiritual as well the human way. Look in the mirror and ask urself, is this what u want to be, how u want to live or is this this the life u would like to remember when u are old and it will be to late to act upon?
The next story is for all who want to dissapear and the ones who are molesters of humanty, at least that is how people will remember u, when u have a bad vibe.
Yep, catch it if u can, u need to get over this, so catch and put it away, take it to the bottom of ur experiencebox in ur head, cover it with all the blankets u have, make it go away, vanish, dissapear…….
How do u do that, some memories keep coming back, they look around the corner all the time and as soon u are a bit down, or someone reminds u in what way so ever, the memory jumps at u, from its corner and enjoys the stay in the front of ur experiencebox, it haunts u and make u get no sleep at all, even when its old and was crumbled to practicly nothing….. it blows itself up, it comes loud and clear, u smell, hear and sometimes even see the experience like it happend yesterday….. people are able to hurt u in a horrible way, just for fun, or they are addicted or they want the power even when they have to make u feel very bad, some of them even like it that way.
How and why, i will never know, but getting hurt by people is the worst what can happen, so much worse if the occuring of terrible feelings would exist just be by accident, or wrong judgement, maybe a childish mistake. So why, does the person have no conciense, no limits or has he/she been been hurt too and cannot handle that and just wants to do this to others, instead having to deal with him/herself?
Well i think i should feel good that i dont know why people do this to each other, in stead holding back and i know for sure half of the harm and pain would be prevented if u are being raised the right way, ur surroundings shows u limits when u are a child and bad behavior, guilt/responseble for that will be punished, so one learns.
Whatever ur experiences are, dont get over it, dont put it way, try to revive it, slowly, with all ur brains, tell urself u are ok and not the victim, the victim is the one who is going beyond and over the human limit, i know it sounds easy and seems foolish, but if u try it each day piece by piece, u get stronger and the feelings about it will first walk aside u, untill u know u are not responseble and actually the hurter will seem and lateron be the poor one, just take ur time, tell urself u are right, ok and far more then the stupid human who is trying to bring u down, now u turn the role/it around and in the end u are above it all, how long that make take, in the end u will, if u want to know some more about how to gain balance or see the real purpose of life,read more in this website, maybe it will bring u some knowledge, or warmth:) and spiritual guidance.
To many people kill themselves, commit suicide, jump in front of a train, while in the end mostly u are able to get out of it, self-confidence is needed here and if possible someone aside u who understands, who shows u love, strength, patience, words will never be enough, but understanding and love will make u see, will maybe help u out, give it a try, get professional help, dont be ashamed, angry or demonstated, help urself in coming back to the life u had, the life where u felt good, made u move forward and want to be part off. Dont give it away and dont dispair, it will not last forever, feeling like nothing, numb, depressed and sorry this sounds cruel, but after all its also in between ur ears, in ur mind, see that and the healing begins, u put the one, the fact, the situation, what is making u crazy out of ur head, lame him/her/it and make it smaller so u will be able to deal with it, after all, u are worth it, death is easy, life is not, but if u kill urself u will never know how fantastic it can be, what would happen to u and all the ones who love u will not have to grieve, also know, if u kill urself, u will have to do it all over again and because u make many ppl who love u suffer, u will also have to deal with that too the next time..wehn u succeed in making it smaller in ur head/mind, then u will be able to deal with the realety, the real cause of ur pain/depression, every step is one, start ur walk on ur path, dont let urself down, dont give up hope, today is dark, tomorrow will be dark, maybe because ur darken ur vieuw, what is the value of that……. consider this well.